Music and Choir

The choir is open to all who want to share their voices.
Director of Music Ministries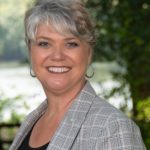 Julie Keefer joined UUSD as our Director of Music Ministries on October 8, 2018. She comes from a rich and diverse musical background with over 25 years of choral and worship experience. Julie currently serves as the Choral and Music Director at the Milford High School in Milford. Her prior experience includes serving as Music Director for churches throughout Pennsylvania and Delaware, including Safe Harbor United Church of Christ, Metropolitan Community Church, and Epworth United Methodist Church. She has had extensive training in the musical arts, including a Bachelor's degree in Music Education from the Indiana University of Pennsylvania in 1992 with a concentration in piano.
Music Sundays
JUNE 2023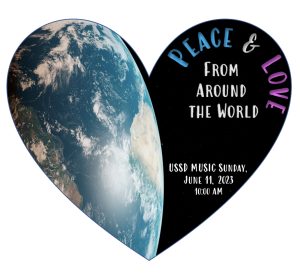 Sunday, June 11, 10 a.m., "Music Sunday: Peace and Love from Around the World," Julie Keefer and the UUSD Choir: Julie Keefer, Director of Music Ministries, led the UUSD Choir. Together, they shared songs of peace and love from all over the world. See the livestream video below  for a blessed time of music, the universal language of every nation!
June 2022

Since September 2020, many members of the 32-member UUSD choir have joined their individual voices in virtual choirs to be presented during the Sunday worship service. While they were happy to be singing at all, the experience is not the same as singing together as a group. On June 12, under the direction of Julie Keefer, UUSD Director of Music Ministries, the choir came together in person in the sanctuary to present The Choir Live! Many of the songs were ones performed for  the virtual choir presentations.
The experience of singing together is a gift to each choir member and they looked forward to sharing that gift with everyone on June 12. Click here to hear the June 12 Music Sunday service.

June 2021
Our annual Music Sunday is a service where a variety of music is presented by the choir, woven together by a spiritual theme. In June 2021, our Music Sunday had to be virtual, due to COVID restrictions. Pulling together virtual choir pieces we had already recorded and adding a few new selections, Julie coordinated  a musical offering to our congregation, despite our building being closed. Many, many thanks to Jaclyn Keefer for her countless hours of editing to create the final product. Enjoy the UUSD choir's Bring a Song video!
(Because UUSD is a principled congregation, we annually purchase two licenses which provide copyright coverage for the music we perform: One License and CCS . In addition, Julie occasionally contacts composers directly for permission to perform their work.)
June 2019
Below is the wonderful video of the June 16, 2019 Rhythm of Life Music Sunday to get a better understanding of why this service is a popular one that resonates with our congregation. (The video consists of photos of our Rhythm of Life service; copyright restrictions prohibited us from recording the live event.)

Music during Sunday Services
On most Sundays, the congregation sings hymns and the choir performs.
Sometimes the children from our Faith Exploration program sing with the choir.
Occasionally other members share their musical talents during a Sunday worship service.
Join the choir
The choir is open to anyone who loves music and wants to share their voice. If you are interested and would like to learn more, you can visit UUSDchoir.weebly.com.
We are a fun-loving group who enjoy adding the gift of our music in support of the weekly Sunday service message.
There are no auditions and no requirement that you read music.
We practice most Wednesday evenings from 6:30-8:00 p.m. in the UUSD sanctuary and at 9:00 a.m. on the Sundays when we will sing during that day's worship service.
Contact Julie Keefer, Director of Music Ministries, for more information about the choir.
UUSD hosts events featuring a variety of musical performers, both vocal and instrumental.