Sep
24
Sun
To Be Welcoming
Sep 24 @ 10:00 am – 11:00 am
September 24, 2023, 10:00 a.m.
"To Be Welcoming"
Rev. Heather Rion Starr
We talk about being a welcoming community, but what might that actually involve? How can we better initiate and tend to healthy relationships with one another? Following the service today, all are invited to our All-Congregational Annual Picnic!
UUSD is requiring that only vaccinated individuals (who are eligible to be vaccinated against COVID) attend in-person services.
Please stay home and enjoy our livestream if you have a fever, any other symptoms of illness, or if it's simply a better option for you.
Mask wearing is encouraged but not required.
Multigeneration Service 9/17/23 Classes Start on 9/24/23

The children and youth of our congregation are literally the future of our community. There are many questions in life that come at all stages, especially childhood. We seek to nurture spiritual and emotional growth with compassion and understanding.
Job Opportunity — Children's Faith Exploration Director
UUSD is currently seeking a part-time Children's Faith Exploration Director to lead our dynamic and growing program.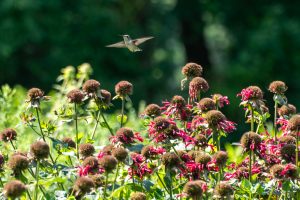 Our Native Wildflower Pollinator Garden
In 2022, the UUSD Landscape Committee volunteers created the Native Wildflower Pollinator Garden on the east lawn to attract bees, butterflies, and other pollinators. This project was undertaken to provide habitat for these endangered species, with the added benefits of creating shelter for other creatures with whom we share the land and adding beauty to our property. It is in bloom now.
Sharing Our Stories
Each of us at UUSD has a different story to tell about how we found a spiritual home here. A few of us are life-long UUs but most are not, having come from a variety of other religious backgrounds or from no particular place of faith. Whatever our journey, sharing the stories of the paths we took helps connect us to each other and to the shared journey we are now making.